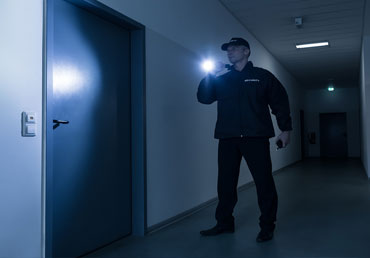 DiFranco Security Services Mobile Personnel will respond day or night in a highly visible, fully marked vehicle. Once on site, they will conduct a full patrol of the premises checking for damage or intrusions. The site visit will include checks for insecure doors, windows, gates, maintenance issues, and the general conditions of the property relating to security aspects. Patrols may also include interior office and common areas of your business or residence. A complete detailed mobile report for each site visit will be submitted.
Our Mobile Personnel will help deter and detect vandalism, theft and other threats to the safety and security of commercial and residential properties. Mobile patrols can provide a cost effective alternative to having on site security guards outside of business hours. We place a high commitment on ensuring all security guards are properly trained and all staff are mandated with continuous efforts, including meeting project, client, and site-specific requirements. DiFranco Security Services is committed to meet or exceed all future standards enacted by each of our Burlington clients.
Service You Can Trust!
Our Services Include:
Professionally trained Security guards, parking enforcement services, static commercial, residential and industrial security guards, mobile security patrols, alarm response, VIP protection, and more....
Our Approach
Our approach to service is very simple; we remain focused on the details of safety and security as we serve with heart and commitment. If it is important to our clients, then it is critical to us.