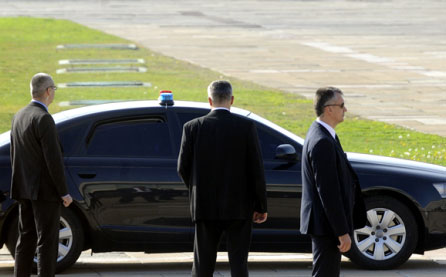 DiFranco Security Services specializes in the protection of Corporate Executives, Dignitaries, Celebrities and Private Individuals. After carrying out a detailed security threat assessment, we will provide a comprehensive and cost efficient strategy, ensuring that the client can carry on with their everyday activities secure in the knowledge that their well-being is under the close observation of our security personnel.
Service You Can Trust!
Our Services Include:
Professionally trained Security guards, parking enforcement services, static commercial, residential and industrial security guards, mobile security patrols, alarm response, VIP protection, and more....
Our Approach
Our approach to service is very simple; we remain focused on the details of safety and security as we serve with heart and commitment. If it is important to our clients, then it is critical to us.