REVIEWS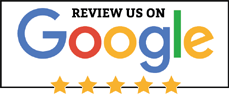 I recommend DiFranco to anyone that is looking for a security company that can make an quick impact. We hired DiFranco last summer and we are very happy with their service. They are professional and they have met all our security needs (especially being in the downtown core) - Concert Properties
Great security services. A very efficient team. It was a pleasure to work with DiFranco team during our garage closure. Highly recommended. - One City Hall
DiFranco Security provide professional and dependable service. Always accommodating and responsive to any additional and short notice requests. Their services are greatly appreciated. -
Halton Islamic Association
DiFranco Security is the the Security team you're looking for. Presence and professionalism. We switched away from our previous security team and could not be more happy with the service we receive. Happy clients. - Concert Properties
DiFranco Security has been an absolute pleasure to work with. We switched to their services almost a year ago and they have met our ever-changing needs with professionalism and immediacy. Our Members are very happy with their presence and remarkable thoroughness while at the property. We would recommend them to other properties without hesitation.. - Meridian Co-operative Homes Inc.
Difranco Security Services has responded to the needs of our building with a high level of professionalism, expertise and client-based service. Any questions, concerns or requests are responded to in a prompt and courteous manner. Once a haven for unauthorized parking due to its location, our visitor's parking lot has returned to its intended purpose under the watchful eye of DSS. We are highly satisfied with their service. - Stoa Co-operative Homes.
Professional security services. In full uniform and presentable at all times. We hired them for our garage repairs followed by garage closure and then in-suite escort access. On time, efficient, took charge, courteous and kept in touch with management. Highly recommend. - University Plaza.
DiFranco Security Services offers clients protection with a level of service that surpasses the competition.
1100 Burloak Drive Suite 300
Burlington, ON, L7L 6B2
1 (855) 288-0386