Ministry 40 Hour Mandatory Security Guard Training Course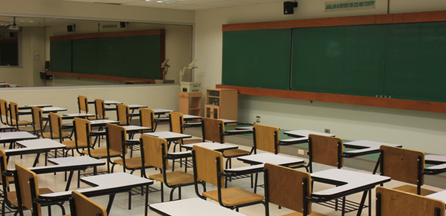 $289.00 (Plus Taxes) (Includes First Aid / CPR / Certification)
This Course is for Applicants who have never held a security licence in the province of Ontario. This is a mandatory course required by applicants before they can apply for their security licence. With a Certificate from our Basic Security Guard Program you will be able to apply for your Licence from the Ontario Ministry of Community and Correctional Services to begin a rewarding career as a Security Professional.
Canadian Red Cross Standard First Aid
CPR/AED Level C Certification Course
(and Re-Certification Course)
This is a full CPR certification course that is approximately 14 hours, includes baby, child, adult CPR-level C
AED - Automatic External Defibrillation, conscious/unconscious choking.
You will learn first aid. Signs and symptoms of many sudden medical conditions.
**Please note this course is a pre-requisite for many students in university/college and for many workplace/job positions.
WSIB approved.
Cost of the course includes First Aid Manual and 3 year certification.
Re-certifications on or before the expiry of your orginal SFA certification is available for this course.
($140.00/participant +HST), 14-16hours)

This course is offered in a blended format. In class will be completed online. I am available to you for any questions throughout the course.
The CPR and First Aid will be completed in class, participants do not share mannequins.

DUE TO COVID-19 THE CLASS SIZE HAS BEEN REDUCED, FOR EACH DATE OFFERED THERE ARE LIMITED SPACES
Tuesday September 29, 2020
Tuesday October 6, 2020
Tuesday October 13, 2020
Tuesday October 20, 2020
Tuesday October 27, 2020
9am-3:00pm

TO REGISTER FOR THIS COURSE PLEASE CALL CATHERINE AT 905-877-4490
You can visit the website below for course descriptions only, you must call Catherine to register

Courses we offer
Course Outline:
- Ministry Code of Conduct
- Basic Security Procedures
- Report Writing
- Occupational Health and Safety Act
- Emergency Response Procedures
- Canadian Legal System
- WHMIS
- Use of Force Principles
- Legal Authorities
- Effective Communications
- Private Security and Investigative Services Act
- Emergency First Aid

This training program is made available for daytime, evening, and weekend classes.
Testing Information
- Licence Fee is $66.50 plus 13% HST for a total of $75.15
- On your scheduled test date be on time, and have photo ID with you.
- The Security Guard test is a written 60 question multiple choice format. The allotted time to complete the test is 75 minutes.
- Passing Mark for the test is 62%
- Test results will be made available within 24 to 48 hours upon completion of the test.
Additional Information
- The test fee is not part of the course. This is paid to Serco Des when the test date is booked.
- Security License Fee of $80.00 is also a separate fee; this is paid to the Minister of Finance when your license application is submitted.